Playing Live Dealer Blackjack Just Got Easier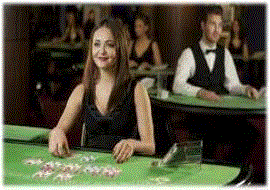 There's no doubt blackjack is the most popular casino game in history. Even with the advent of online casinos, this remains the top attraction to online gambling sites in Canada. If you love card games, it's highly likely you've tried this game for fun or real money.
Online casinos have revolutionised this classic card game through live dealer technology. Live dealer blackjack is now a popular trend as players seek for more exciting ways to experience the game.
If you want to play online, you can now enjoy more realistic action with a human dealer on the other end. Top software developers now have live blackjack versions including Evolution, NetEnt and Playtech Live blackjack games.
One of the main reasons for the popularity of this traditional casino game is the fact that it requires skills and strategy to win. With the live casino version, you still have to make quick decisions against other players. This guide offers some tips, strategies and ideas on how to play like a pro.
Start with Basic Strategy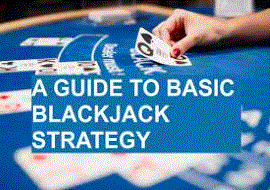 If you have ever played blackjack before, you appreciate the importance of sticking to the basic strategy. This simple strategy entails taking the most appropriate action based on the hand you've been dealt and what the up card of the dealer shows.
You have different possible actions, including.
S = Stand (Take no more cards)
H = Hit (Take a card)
Dh = Double (Take an additional card and double your bet. If not allowed, then hit)
Ds = Double (if not allowed, then stand)
SP = Split (If holding a pair create two hands)
SU = Surrender (Surrender your hand before the dealer completes their hand. If not allowed, then hit).
This is the strategy that will make your odds of winning increase. Because you just need to learn when to hit, stand, split or double down.
Pick the Right Game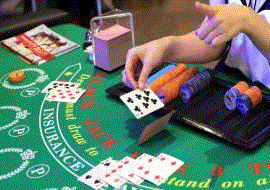 You've multiple variants of blackjack when playing at different live casinos. Your choice of the game determines the probability of winning and the size of payouts. While this game has a low house edge, the game you choose based on the number of decks and whether the dealer hits or stands on a soft 17.
For instance, a 4-deck blackjack game where the dealer stands on a soft 17 gives you a low house edge of 0.44%. Another player might play at an 8-deck table where the dealer can hit on a soft 17, but the house edge will increase significantly to 0.74%.
Discipline at Live Dealer Blackjack
If you want to succeed at live casino blackjack, you have to learn how to play within your limits. For instance, you should choose a table with a minimum bet no more than 5% of your bankroll. This ensures you don't exhaust your bankroll fast and you play longer.
Strategy Charts for Live Dealer Blackjack
There are blackjack charts for almost every blackjack variation on the internet. These accompany most strategy resources you find. With a chart, you have an idea of what to do next in any situation. Make sure you choose a chart based on the number of decks your live game has.
Play Trial Games to Practice
Practice makes perfect might sound cliché but it's the best tip you can get from live dealer blackjack. Use free trial sites or bonus games to refine your skills and put different strategies to work.
---