What You Need to Know About Progressive Jackpots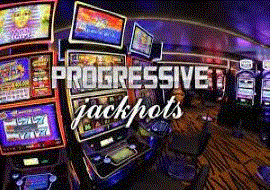 Every player wants to win big, and while some other games offer large prizes progressive jackpots are going to be your best chance at walking away rich.
How Progressive Jackpots Work
Rolling pots begin collecting at a set starting amount, and increase incrementally until they are won and the process starts over. Every time you place a bet on one of these games a portion of that wager contributes to the grand prize. Because of this, the standard payouts of these games tend to be slightly lower than ones without a rolling pot.
You can find these grand prizes linked to slot machines, video poker, bingo, and the occasional table game. The payouts from these games can reach hundreds of thousands of dollars or more thanks to their constant accumulation.
The Different Types of Progressive Jackpots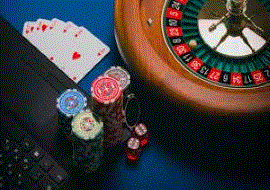 There are three kinds of cumulative pot games, and the category they fall under often influences both your chances of winning and the amount of the payout.
Wide Area: - These days the most popular format, these are multiple games located in many different online casinos that share a common grand prize. This is accomplished by linking games from the same software developer such as NetEnt across a large network. The grand prize accumulates vey rapidly from the high number of times the games are played, and while the payouts can be staggering they are also the hardest to hit.
Proprietary: - Similar to wide area, multiple games share a rolling pot but only within a single casino. The games are also linked over a common network, but their pots do not accumulate as fast as wide area games. Your chances of winning are much higher, but the pots are not as massive.
Stand Alone: - How progressive pots started, these are single games each with their own designated rolling pot. Since not as many people and bets are contributing to the pot the payouts tend to be modest, but you are usually most likely to win these games.
Previous Winners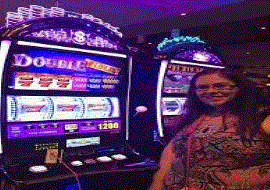 The following games have produced the largest individual payouts for rolling pot games:
Mega Moolah - $21,284,896
Mega Fortune - $20,102,317
Mega Moolah - $20,057,734
Mega Moolah - $16,529,976
Mega Fortune - $13,208,831
While those are the largest wins, many other smaller payouts happen on the regular. Microgaming games alone disbursed over $160 million in rolling pot prizes in a single year. While these wins are certainly not everyday occurrences, they do happen and one way you can make sure you do not miss out is by reviewing the terms and conditions associated with each game. Most games require you to play the max bet in order to win the grand prize, so that even if you hit the winning combination you would not be awarded the jackpot unless you had met the requirements.
Other Jackpot Games
Most slot machines come with a combination of symbols that awards a top payout that is significantly more than the other payouts. The difference is that this grand prize amount is fixed and is not affected by the number of players who bet on the game. Most video poker games also have this, with the top payout awarded for a royal flush hand. While fixed jackpots are still exciting, you are not likely to see the same kind of money that you would from a win on a progressive game.
---